Summerall Field
Summerall Field, also known as the "parade ground," is the center of campus, where Friday afternoon dress parades take place. Named after Gen. Charles P. Summerall, the 10th president of the college, the parade ground is 1,060 feet long, 450 feet wide and approximately 12 acres in area. A variety of other activities take place on the Field, including intermural sports.
Walking across the parade ground is considered a privilege held by senior and second-semester junior cadets.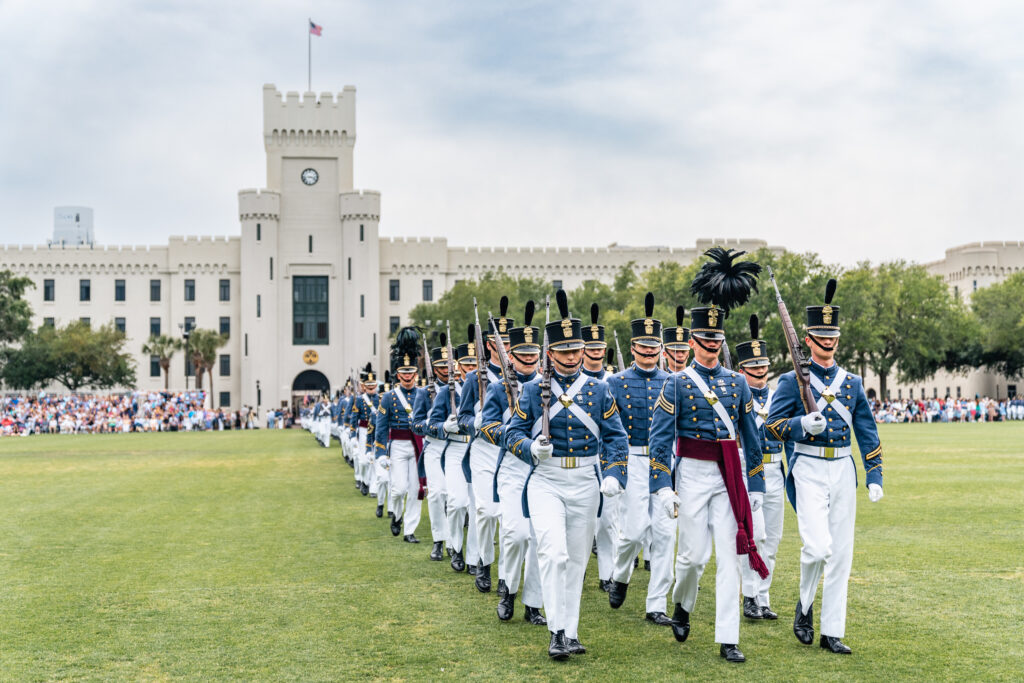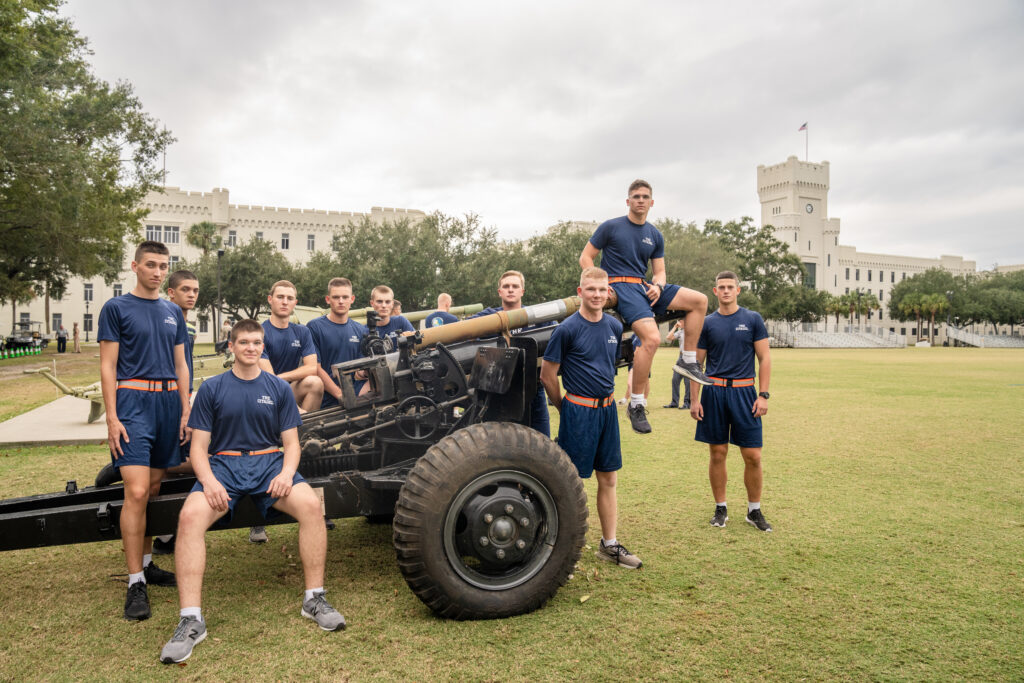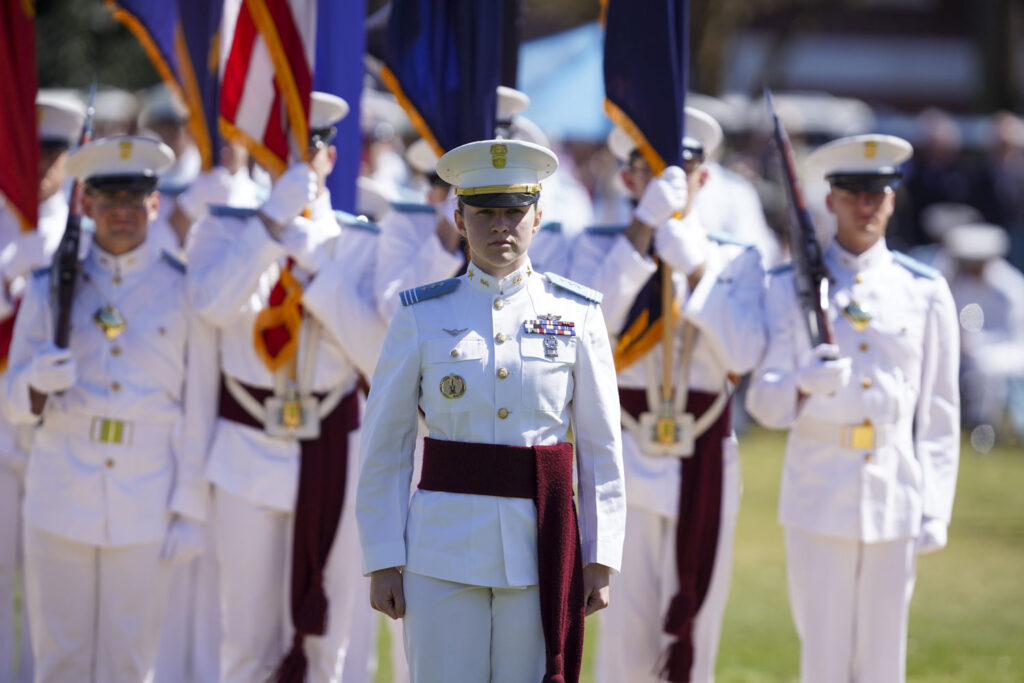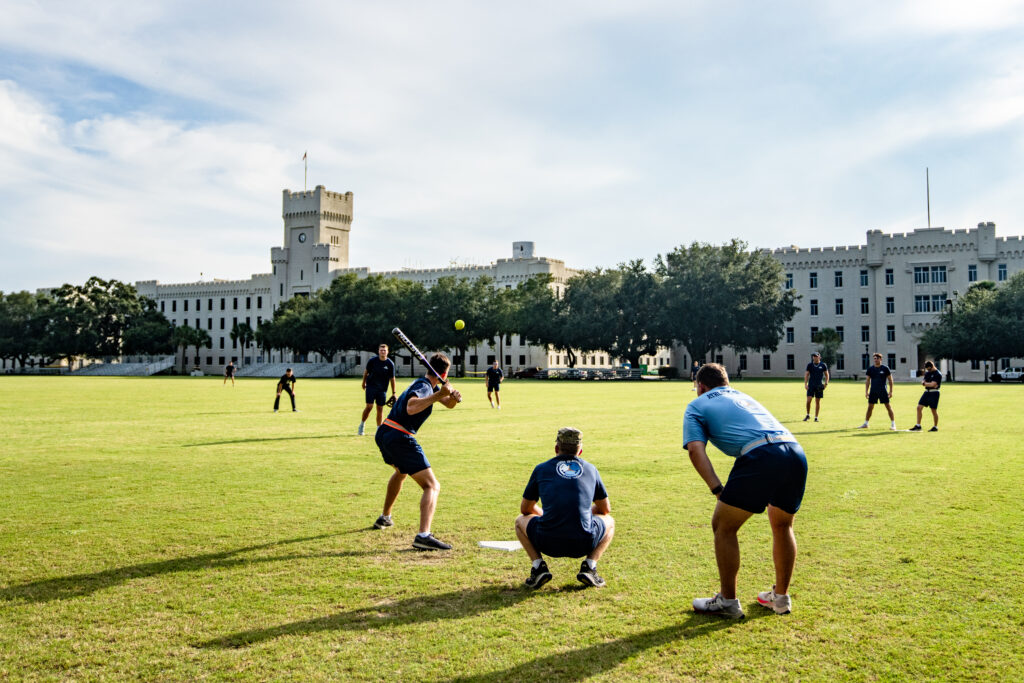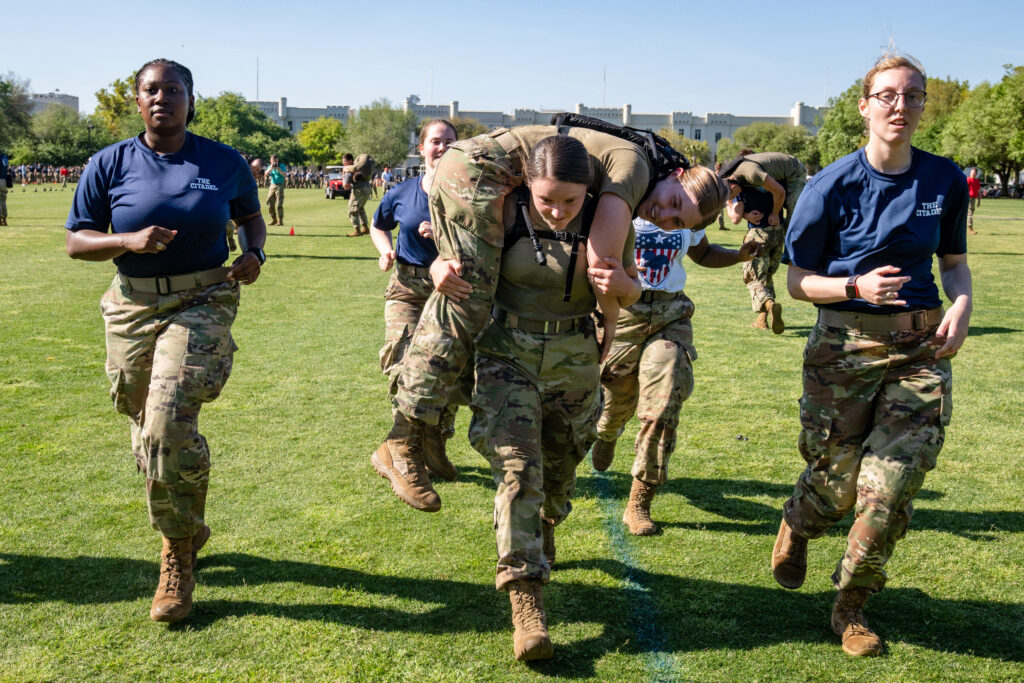 At this location:
AH – 1 Cobra – On the southwest corner of the parade ground is an AH-1 Cobra, a combat attack helicopter that flew in all United States combat actions from Vietnam to Somalia. Built by Bell Helicopter Textron, Inc., the helicopter is dedicated to all Citadel aviators who have courageously served their country.
Anchor of the U.S.S. Coral Sea – The anchor of the U.S.S. Coral Sea, a World War II aircraft carrier, was dedicated in 1971 to the sailors and Marines who served aboard the U.S.S. Coral Sea in combat as well as the graduates who served in the Navy and Marine Corps.
Thunderbolt – The Thunderbolt is an M4A4 Sherman tank presented to The Citadel in 1956. The tank is similar to that used by Lt. Col. Creighton W. Abrams in World War II while commanding the 37th Tank Battalion, 4th Armored Division—Patton's third army. Before the engines were rendered inoperable, some cadets actually put gasoline in the tank and drove it off campus, where they stranded it. For many years it was located at the southwest corner of the parade ground. It is now located near the northwest corner. The site is officially referred to as the "Army Memorial."
McDonnell F-4C Phantom II – This gallant McDonnell F-4C Phantom II aircraft served with the 12th tactical fighter wing stationed at Cam Ranh Bay Air Base, South Vietnam, in the late 1960s. It was assigned to Lt Gen E.G. Shuler, Jr., 1959, and 1st Lt. J.W. Reed who flew the aircraft on many combat missions. The aircraft's last assignment was with the Texas Air National Guard's 149th Fighter Interceptor Group at Ellington Air Force Base, Texas. It was flown on its final flight to Charleston Air Force Base in 1986 by Shuler and Capt. Gary Chestnutt, 1981. The name of Shuler's wife "Annette" adorns the nose of the aircraft.The jet was dedicated to graduates who lost their lives during the Southeast Asia conflict.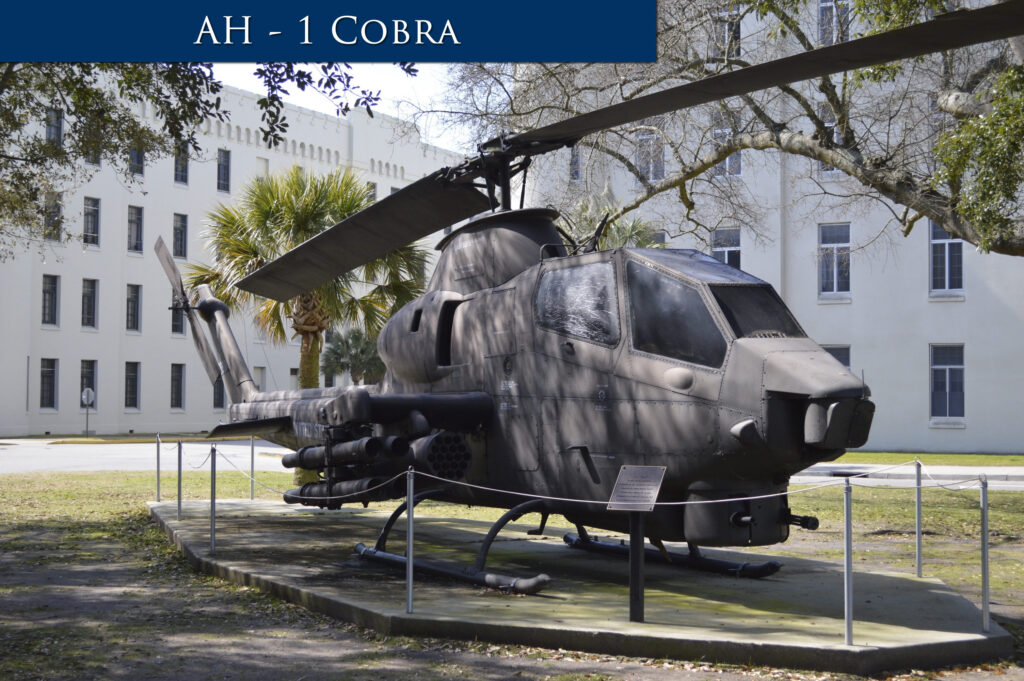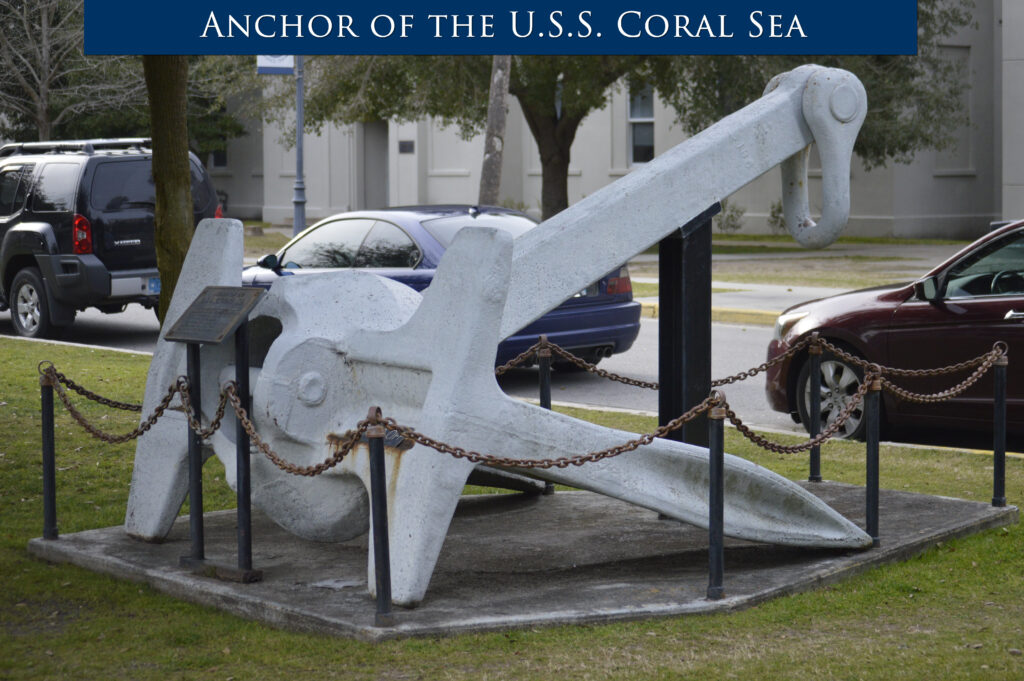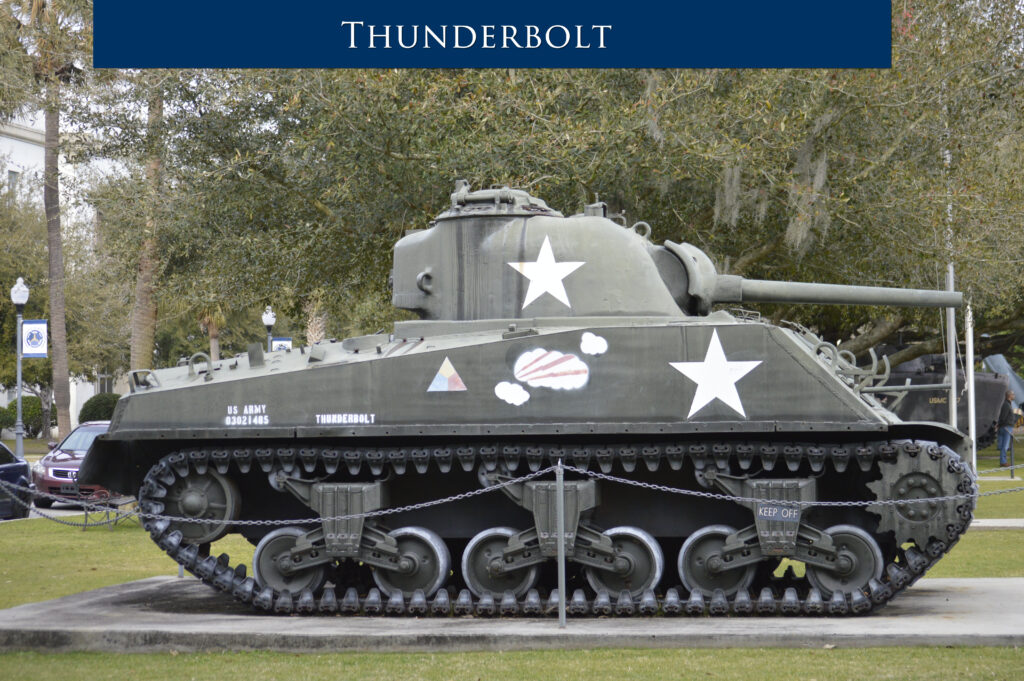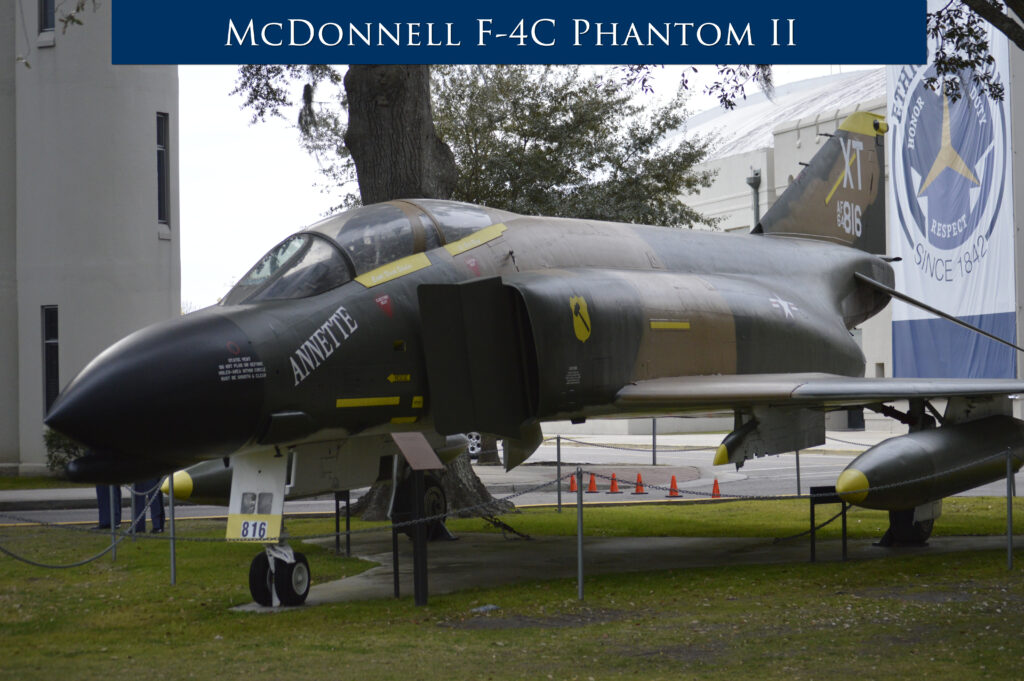 ---
Category: Athletics
Posted: May 16, 2023
Last updated: July 20, 2023