"I know once I graduate and have that ring, I will be part of The Citadel family for the rest of my life."
Lilly Jones, a Charleston County native, transferred to The Citadel with the desire to be pushed past her comfort zone. She found friendship and support from her classmates, gaining the confidence to travel abroad for the first time. Jones took her education to Athens, Greece to attend the American College of Greece as part of the Global Scholars Program.
---
The Citadel
There are about 2,300 undergraduate students who make up the South Carolina Corps of Cadets. 83% of Cadets receive financial aid, and over 80% are employed at the time of graduation. Students can choose from 31 Majors, 57 Minors, pre-health professions, and pre-law (a concentration in political science). The 11:1 student-to-faculty ratio and 95% of faculty having PhD's (or the highest degree offered in their discipline) guarantees students a quality education.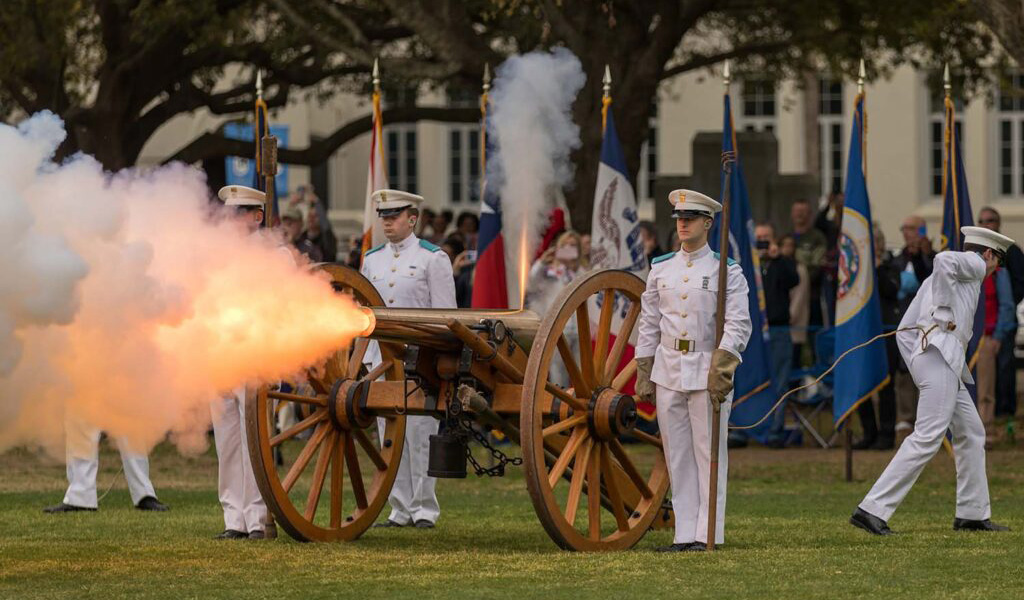 Find out how you can get here: