"Always keep your mind open. I was open to everything The Citadel has to offer. Focusing on rank and academics, I was able to choose the opportunities presented to me."
Cyrus Mendez is a senior at The Citadel, with a major in Intelligence and Security Studies and a minor in Criminology. He is a Cadre Platoon Leader in the Corps of Cadets and is the Summerall Guard Commander.
---
The Citadel
There are about 2,300 undergraduate students who make up the South Carolina Corps of Cadets. 83% of Cadets receive financial aid, and over 80% are employed at the time of graduation. Students can choose from 31 Majors, 57 Minors, pre-health professions, and pre-law (a concentration in political science). The 11:1 student-to-faculty ratio and 95% of faculty having PhD's (or the highest degree offered in their discipline) guarantees students a quality education.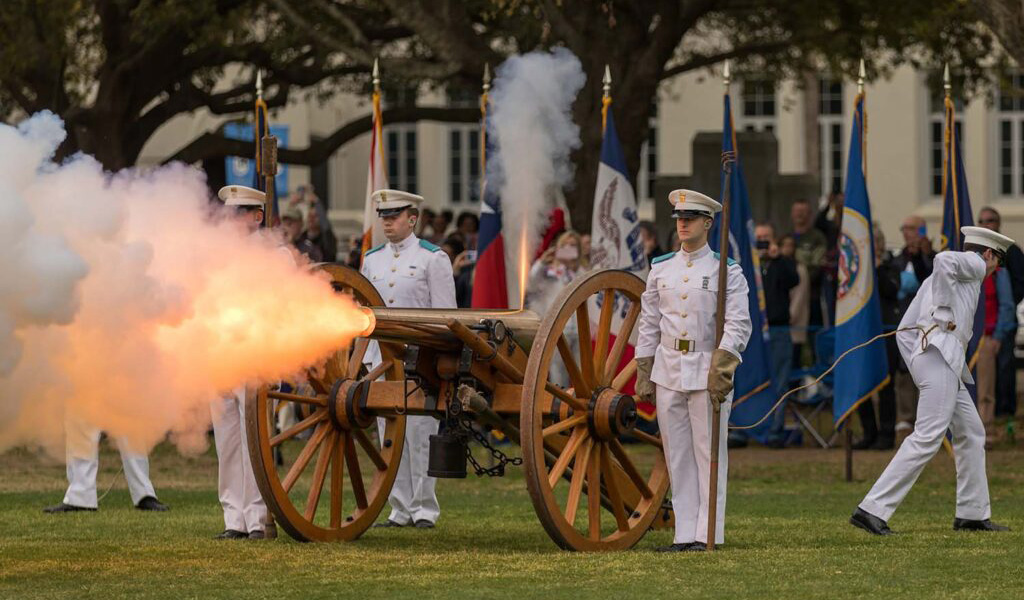 Find out how you can get here: