Dr. Matthew Zommer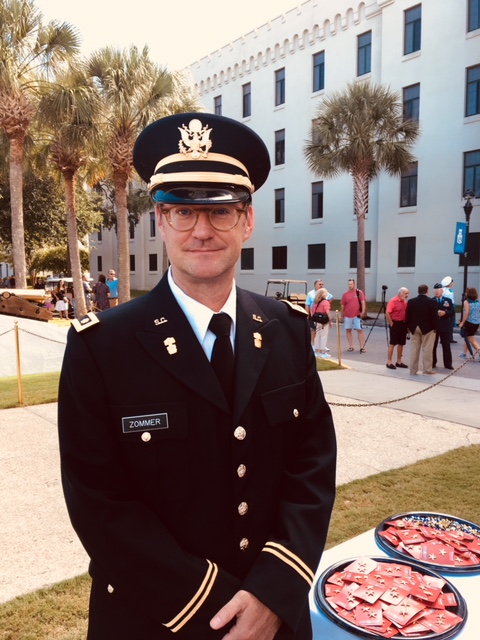 Matthew Zommer's scholarly and teaching specialization is in international and comparative crime and the law of armed conflict. Dr. Zommer earned his PhD in Criminal Justice from the City University of New York Graduate Center. His dissertation, "Reciprocity and the Laws of War: An Historical Analysis of U.S. State Practice", argues that reciprocity is an instrumental variable in the creation, application and adherence to the laws of war in post-World War II armed conflict.

Dr. Zommer's research emphasizes an interdisciplinary approach that includes perspectives found in the fields of international and comparative criminal justice, international law, and international relations. His publications explore the role that reciprocity has played, and continues to play, in United States government decision-making and military training as they relate to the laws of war.
Since joining The Citadel, Dr. Zommer's pedagogical and research interest has expanded to include comparative counter terrorism and post-atrocity justice. Dr. Zommer's areas of specialization include comparative and international criminal justice, law of armed conflict/laws of war, and international relations theory.
Degrees
Ph.D. Criminal Justice (City University of New York)
M.A. Criminal Justice (John Jay College of Criminal Justice)
B.A. Criminal Justice (Westfield State College)