Join us on Wednesday, November 8th, as we welcome speakers from US Army Cyber Command, US Army Cyber Protection Brigade, NSA Georgia, Naval Information Warfare Center (NIWC) Atlantic, and QinetiQ in a panel discussion about the growing Cyber Workforce. The panel will be held in the lovely Capers Auditorium, and we invite you to attend!
Moderator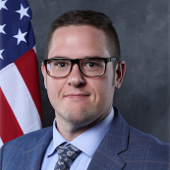 Dr. Jacob Benjamin
BIO

Jacob Benjamin is a Visiting Professor of Practice with the Citadel and the Director of International Consulting Services, at the industrial cyber security company Dragos, Inc. Dr. Benjamin has substantial cybersecurity experience with operational technology at domestic and international critical infrastructures from his current role as well as his prior roles as a cybersecurity researcher at Idaho National Laboratory and a nuclear cybersecurity specialist with Duke Energy.
---
Panelists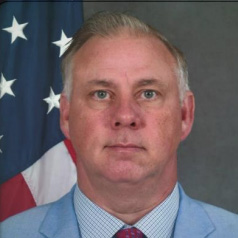 Mr. Monty Fontenot
BIO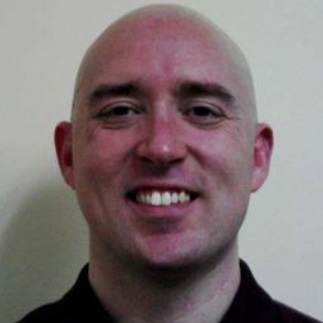 MAJ Bryan Gerhart
BIO

MAJ Bryan Gerhart was commissioned as an Infantry Officer from The Citadel in 2007 where he majored in History. His assignments have ranged across both operational and training units. Currently, he is assigned to the United States Army Cyber Command as a Strategic Planner within the G5, Plans and Policy section. MAJ Gerhart's previous assignments include, 11C Mortarman, 1st Battalion 118th Infantry Regiment and 1st Battalion 263rd Armor Regiment from 2004-2007. After receiving his commission and completing initial training at Ft. Moore, GA, MAJ Gerhart served as a Platoon Leader in B TRP, 5-73 CAV, 3rd Brigade, 82nd Airborne Division, Fort Liberty, N.C. from August 2008 to June 2010. MAJ Gerhart returned to Ft. Moore, GA, and took command of B Co, 1-19 Infantry, 198th Infantry Training Brigade from July 2010 to September 2011. Upon graduation from the Maneuver Captain's Career Course, MAJ Gerhart reported to 1st Brigade, 3rd Infantry Division serving in 2nd Battalion, 7th Infantry Regiment as an Assistant Operations Officer from August 2012 to April 2013 and the B Co Commander from May 2013 to January 2015. MAJ Gerhart once again returned to Ft. Moore, GA from February 2015 to June 2019, serving as the Battalion Operations Officer for 1st Battalion, 46th Infantry Regiment and Executive Officer for 2nd Battalion, 47th Infantry Regiment, 194th Armored Brigade. In February 2018, MAJ Gerhart was assessed into Army Functional Area-59, Strategist. Upon completing the accession requirements as a Strategist, MAJ Gerhart reported to Ft. Liberty, NC serving as a Strategic Planner in XVIII Airborne Corps from December 2020 to September 2023. MAJ Gerhart has two combat and one operational deployment. He deployed to Iraq as a Platoon Leader from October 2008 to November 2009. Deploying to Afghanistan from September 2012 to June 2013 as a future operations officer and company commander. Finally, from January 2022 to August 2022, MAJ Gerhart served as part of the Immediate Response Force in response to the Russian invasion of Ukraine. MAJ Gerhart is a graduate of the Theater Nuclear Operations Course, Basic Strategic Arts Program, Command and General Staff College, Maneuver Captain's Career Course, Infantry Basic Officer Leader's Course, US Army Airborne School, and the Reconnaissance and Surveillance Leader's Course. His civilian education includes a bachelor's degree in history from The Citadel, The Military College of South Carolina and a master's in international policy from The Bush School of Government & Public Service at Texas A&M. MAJ Gerhart's awards and decorations include the Bronze Star Medal (1 OLC), Defense Meritorious Service Medal, Meritorious Service Medal (1 OLC), Army Commendation Medal (4 OLC), National Defense Service Medal, Afghanistan Campaign Medal, Iraqi Campaign Medal (3 Campaign Stars), Overseas Service Ribbon, Global War on Terrorism Service Medal, Army Service Ribbon, and the Meritorious Unit Citation (1 OLC). He has also been awarded the Combat Infantryman Badge, the Expert Infantryman Badge, and the Parachutist Badge. MAJ Gerhart is from Aiken, South Carolina. He is married to Kasey Gerhart of Jacksonville, Florida, and they have three daughters, Charlotte, Savannah, and Caroline.
---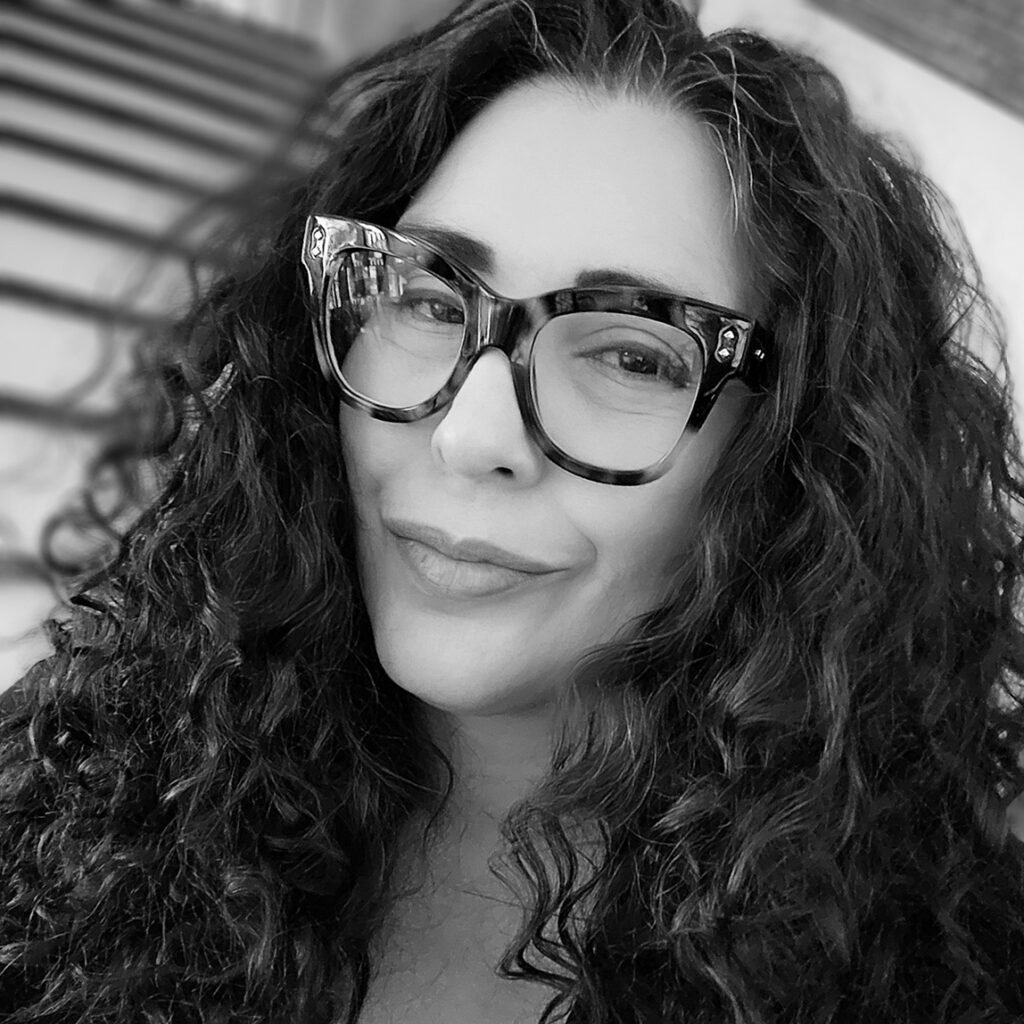 Vivian Hernandez
BIO

Vivian Hernandez grew up in Miami, Florida, and graduated from Florida State University with a Bachelor of Science in Criminology. She spent her career working on criminal investigations and intelligence analysis. Five years ago she and her family moved to Maryland after accepting a position with NSA as a Polygraph Examiner. After completing her four-year tour as a Polygraph Examiner, she decided to accept a position in Augusta, Georgia as a Special Agent/Counterintelligence Investigator. In addition to her mission duties, she is the site OPSEC coordinator and a mentor. She is currently a graduate student at the Citadel Military College pursuing her master's degree in Security and Intelligence Studies and separately pursuing her Network + certification.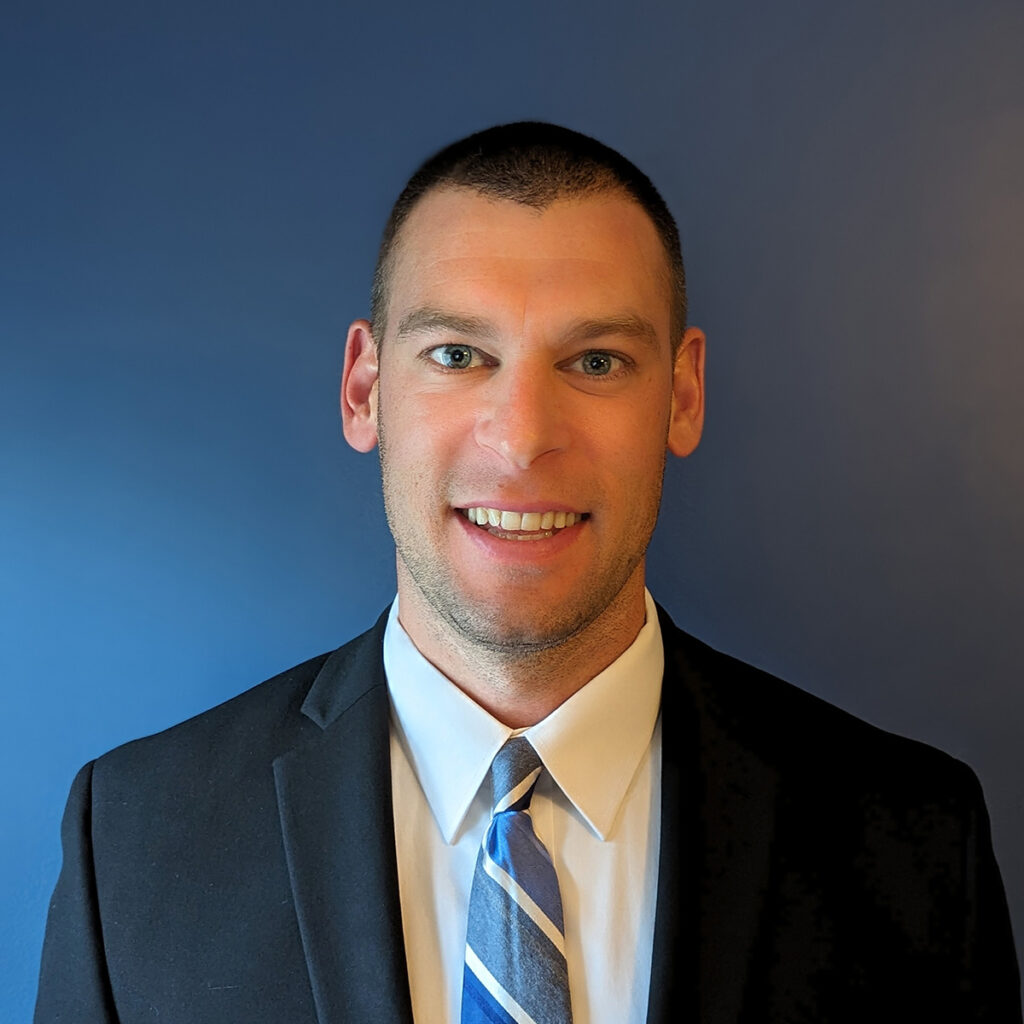 Mr. Michael Kozma
BIO

Naval Information Warfare Center (NIWC) Atlantic Cybersecurity Competency Manager

Michael serves as the Naval Information Warfare Center (NIWC) Atlantic Cybersecurity Competency Manager. Michael is responsible for cybersecurity workforce development, performance management, and oversight to ensure the capabilities we deliver to our customers are secure by design, secure in development, and secure in operations. Michael is specifically focused on the development of personnel in the following cybersecurity work roles: Security Control Assessor, Secure Software Assessor, and Security Architect. Michael brings with him more than 15 years of cybersecurity management and technical experience at NIWC Atlantic. He began his career as a NIWC Atlantic cybersecurity intern assigned to the NIWC Atlantic, Washington D.C. office, where he provided cybersecurity support to Office of Naval Intelligence (ONI), MARFORCYBER, and USCENTCOM. Michael became the USCENTCOM Integrated Product Team lead in 2010 where he lead the development of USCENTCOM's enterprise network visualization and assessment program which provided a means to efficiently and effectively manage, monitor, and maintain end-to-end situational awareness of network performance across all service components through the CENTCOM Area or Responsibility and local CENTCOM HQ's networks. From there, he became a cybersecurity supervisor and relocated to Charleston, South Carolina, in 2016. Michael managed a diverse team of cybersecurity professionals and ensured team members had the right resources and skills to do their jobs in supporting the Warfighter. Michael received his Bachelor of Science Degree in Computer Science and Computer Security, Minor in Mathematics, from East Stroudsburg University of Pennsylvania, and a Master of Science in Information Security at Nova Southeastern University, Fort Lauderdale, Florida. Michael has received numerous technical certificates including DAWIA Level III Engineer certification, DAWIA Level II Information Technology certification, DAWIA Level I Program Management certification, CompTIA Security+, and CompTIA Linux+.
---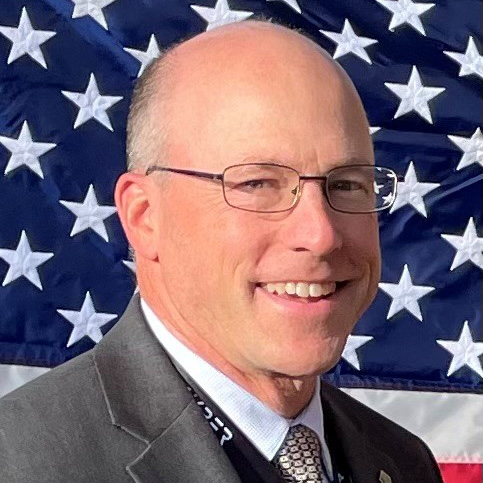 Gregory A. Mahoney, Deputy G5, U.S. Army Cyber Command
BIO

Greg Mahoney currently serves as the Deputy G5 for the U.S. Army Cyber Command (ARCYBER) at Fort Eisenhower (formerly Fort Gordon), Georgia. Greg and his wife, Amy, have been married for more than 27 years and have six amazing children and two children-in-law. Greg enjoys running, skiing, coaching, and mentoring. Prior to his position in the ARCYBER Headquarters, Greg served for four years as the Deputy Chief of Plans, J35, with the Joint Force Headquarters – Cyber (Army). Before his service as a Department of the Army Civilian employee, Greg served in the Army for 23 years as a Military Intelligence officer in numerous command, staff, and teaching assignments in the Pacific, Europe, and stateside. He graduated from the Military Intelligence Officer Basic Course, the Infantry Officer Advanced Course, and the Joint and Combined Warfighting School, as well as Ranger, Airborne, and Air Assault Schools. Greg earned a Bachelor of Science from Penn State University and a Master's in Public Administration from Harvard University. Greg was born in Carlisle, Pennsylvania, and now calls Augusta, Georgia, home. He appreciates the opportunity to talk with our country's future leaders. Feel free to ask Greg questions about his profession, faith, family, and/or hobbies.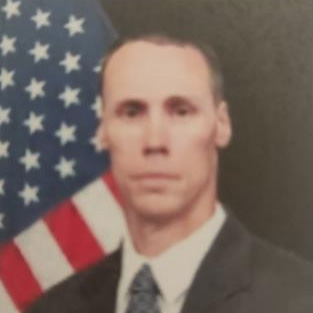 SA Chris Paes
BIO

Chris Paes is a native of Canfield, Ohio. He graduated from The Citadel with the Class of 1999 with a degree in Criminal Justice and a minor in Military History. He commissioned in the United States Marine Corps and was designated as a Ground Intelligence Officer. Chris served for twenty years in both the active and reserve components, with tours in the First and Second Marine Divisions and operational and national level intelligence agencies. He deployed on four occasions; two in support of Operation Iraqi Freedom (2003 & 2004), one in support of Operation Enduring Freedom (2009), and once in support of Operation Inherent Resolve (2016). In 2014, Chris joined the NSA in Maryland as a Special Agent/Counterintelligence Investigator. In 2021, he relocated to Augusta, Georgia. Chris graduated with a Master's of Justice Administration degree from Norwich University in 2008 and completed master course work from National Intelligence University in 2015. Chris is married to Laura and they have two sons; Elijah and Jacob. He is the NSA Academic Engagement Liaison to The Citadel. He enjoys watching his son's pursue their athletic adventures and volunteers to coach baseball and cross-country. He also umpires baseball and is certified in both Georgia and South Carolina high school as well as the NCAA.
---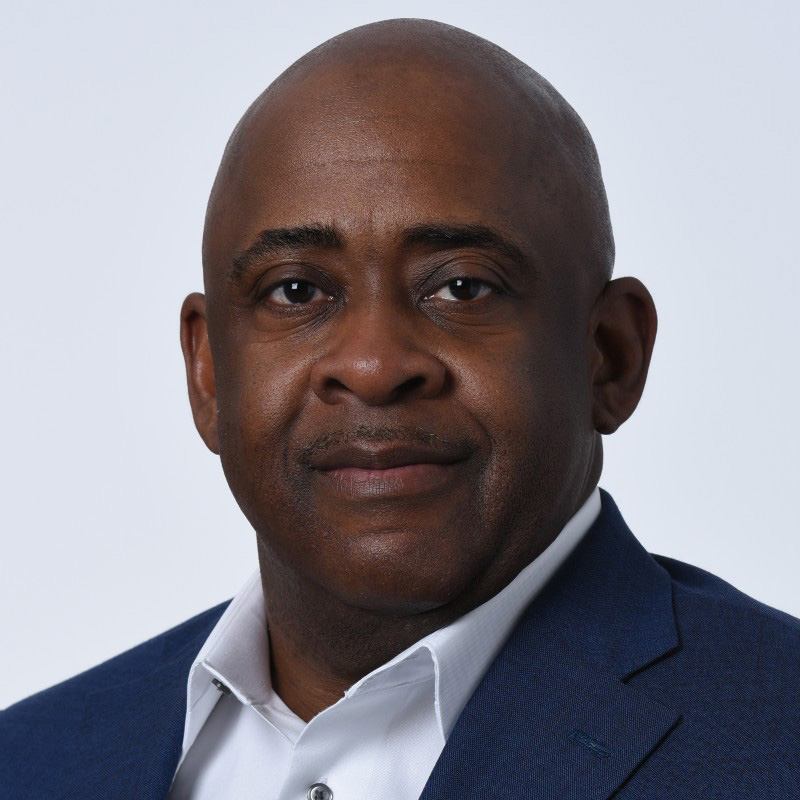 Mr. Richard Price
BIO

Executive Vice President and General Manager, Intelligence & Cyber – Information Advantage

Richard joined QinetiQ in June 2023 as Executive President and General Manager of the Intelligence & Cyber – Information Advantage Business Unit. He is responsible for managing and delivering enterprise capabilities, analytics, cyber training, and mission Information Technology (IT) support across the Federal Intelligence and C5ISR communities. He provides oversight for more than 400 employees, supporting 50 diverse programs with a global footprint. A proven senior leader, Richard brings 30+ years of planning and operational experience to delivering and growing Enterprise IT and Cyber capabilities at every level of the Federal Government. He has been at the leading edge of developing emergent capabilities to support Defense Cyber Operations (DCO) and C5ISR capabilities at the tactical, operational, and strategic levels around the world during peace and war. Richard has served in several key leadership positions over his career which include Senior Vice President, Cyber and Intelligence, Jacobs; Vice President Programs, SAIC; Senior Director, Enterprise Service, Engility; Director Enterprise Service, Unisys; Director Mission Command Capabilities, Army Staff (G8); Chief of Staff, Joint Staff (J6) Command, Communication, Cyber and Control Directorate; Brigade Commander, Defense Information Systems Agency (DISA). Richard holds a B.S in Electrical Engineering, South Carolina State University and Masters' degrees from Troy State University in Management and United States Army War College in Strategic Planning.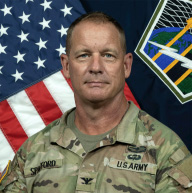 COL Robert "Beau" Spafford
BIO

COL Beau Spafford was born in Westerly, Rhode Island and is a graduate of The Citadel. He is a former Navy SeaBee and was commissioned through Officer Candidate School (OCS) in 1999 where he was assigned to the Signal Corps. Upon completion of the Signal Officer Basic Course, he was assigned to the 111th Signal Battalion where he served as a Platoon Leader and Executive Officer. After 9/11, he served as Special Projects Officer to 102nd Signal Battalion in Weisbaden, Germany. He was subsequently assigned to the 151st Signal Battalion where he served as the Assistant to the Battalion S3 during OIF in Iraq. After attending the Signal Officer Captain's Career Course, COL Spafford was assigned to Company Commander of Alpha Company, 151st Signal Battalion and earned his Master's of Business Administration from American Military University. After Company Command, COL Spafford was assigned as an Assistant Professor of Military Science at The Citadel and then deployed in support of OEF in Afghanistan. There, COL Spafford served as the 1-178 Field Artillery Battalion S5/9 and Civil Military Operations Officer. Upon redeployment, COL Spafford was assigned as Brigade S6 for the 218th Maneuver Enhancement Brigade where he was selected as the South Carolina National Guard Adjutant General' Aide. Assigned to Joint Force Headquarters, COL Spafford held multiple positions within the G3. From 2014 to 2017, COL Spafford was the Operations Officer for the 678th Air Defense Artillery Brigade, supporting the NCR and ARNORTH. He then transitioned to the United States Property and Fiscal Office for the SCNG as the Comptroller and Deputy. In 2019 COL Spafford was assigned 5th Battalion Commander at the 218th Leadership Regiment and his previous assignment was Battle Watch Captain for USEUCOM's Joint Operations Center in Stuttgart, Germany. COL Spafford is a 2023 graduate of the United States Army War College and serves as the Deputy Chief of Staff, G6 Director (CIO) for United States Army Cyber Command. COL Spafford is married to Dr. (EdD) Cindy Spafford and they have two children; Maddie and Will.