News
With Citadel employee Paul Cantrell leading the way, our 2015 Angel Trees are up and ready! Each year, Staff Council receives over 100 Angel Tree Cards from our local DSS/HALOS office. These cards list the names of children, as well as their age, gender, and gift item request. We are asking for your assistance again as we kick-off our annual Angel Tree Gift Project for 2015. Trees have been set up in Bond Hall, Capers Hall, Thompson Hall and Daniel Library filled with Angel Tree cards. Please take as many cards as you are able and make this Christmas season special for these children in the Charleston area.
Please wrap your gifts, or put them in gift bags AND ATTACH THE RED ANGEL TREE CARD TO YOUR GIFTS. If you have more than one package, copy the card and attach to all gifts. This will ensure your gifts get to the right child. If you like to make a monetary donation, please bring all donations to your Staff Council Representative. Staff Council will use that money to purchase gifts. If you can't afford to purchase gifts on your own, get together with your friends, classmates and/or co-workers and do something good for someone else. Spend what you can and have fun.
Your wrapped gift(s) with attached card(s) can be dropped off at the Registrar's Office (1st floor Bond Hall), Human Resources or Cadet Activities (Mark Clark Hall 211).
All gifts are due NLT Monday, December 7th.
---
Campus Notaries as of 11/5/2015
| | | | |
| --- | --- | --- | --- |
| Name | E-Mail | Phone | Location on Campus |
| Black, Kimberly | This email address is being protected from spambots. You need JavaScript enabled to view it. | 953-7416 | Bond - 289 |
| Brandenburg, Mark | This email address is being protected from spambots. You need JavaScript enabled to view it. | 953-5252 | Bond - 182 |
| Danko, Susan | This email address is being protected from spambots. You need JavaScript enabled to view it. | 953-0319 | Capers - 330 |
| Edwards, Shawn | This email address is being protected from spambots. You need JavaScript enabled to view it. | 953-6989 | HR - Hagood Ave |
| Kelley, Julie | This email address is being protected from spambots. You need JavaScript enabled to view it. | 953-0110 | TCF - HAC |
| Keltner, Sally | This email address is being protected from spambots. You need JavaScript enabled to view it. | 953-5003 | Jenkins - 207 |
| Kinard, Patricia | This email address is being protected from spambots. You need JavaScript enabled to view it. | 953-7777 | Bond - 183 |
| Merriken, Lauren | This email address is being protected from spambots. You need JavaScript enabled to view it. | 953-6982 | Bond - 220 |
| Milner, Shelton | This email address is being protected from spambots. You need JavaScript enabled to view it. | 953-4875 | MCH - 211 |
| Pike, Sean | This email address is being protected from spambots. You need JavaScript enabled to view it. | 953-2104 | P-T Barracks - 2104 |
| Richardson, Dana | This email address is being protected from spambots. You need JavaScript enabled to view it. | 953-5376 | HR - Hagood Ave |
| Robbins, Elaine | This email address is being protected from spambots. You need JavaScript enabled to view it. | 953-6844 | Daniel Library - 2nd Floor |
| Turkewitz, Deborah | This email address is being protected from spambots. You need JavaScript enabled to view it. | | Daniel Library - Resch Desk |
| Witherspoon, Ashley | This email address is being protected from spambots. You need JavaScript enabled to view it. | 953-0067 | Bond - 182 |
| Yaeger, Bill | This email address is being protected from spambots. You need JavaScript enabled to view it. | 953-3842 | TCF - HAC |
| Zealy, Lauraie | This email address is being protected from spambots. You need JavaScript enabled to view it. | 953-7258 | Capers - 309 |
---
THANK YOU to our 2015 Employee Appreciation Day Sponsors...

THANK YOU to our 2015 Employee Appreciation Day contributors...
http://thealleycharleston.com/

http://www.skyzone.com/charleston/Home.aspx
http://www.sailsouthcarolina.com/
http://irvinhousevineyards.com/
http://www.irontribefitness.com/lp/mount-pleasant-promo/
http://www.kiawahislandphoto.com/
http://www.charlestonmedicalspa.com/
http://www.wineanddesign.com/location/mount-pleasant-sc/home
http://cinebarre.com/locations/charleston-sc
http://www.milb.com/index.jsp?sid=t233
https://www.middletonplace.org/
https://www.charlestonmysteries.com/
http://www.charlestonharbortours.com/?gclid=CJ_mpe_M-MQCFXMA7AodM30AFw
http://www.stingrayshockey.com/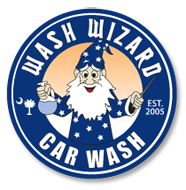 http://www.orangetheoryfitness.com/charleston
http://www.marriott.com/hotels/travel/chsmc-charleston-marriott/
http://www.tigerlilyflorist.com/
http://www.charlestoncrabhouse.com/
http://www.magnoliaplantation.com/
http://www.shopcopperpenny.com/
http://www.yogahousecharleston.com/
www.charlestonharborresort.com
www.charlestonharbormarina.com
www.charlestonharborfishhouse.com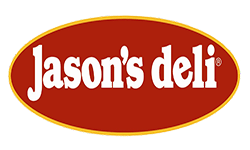 http://www.chucktownfitness.com/
www.mountpleasantpaintball.com
http://www.moescrosstowntavern.com/
http://graylineofcharleston.com/
---
If you are a Citadel employee, faculty or staff member and are interested in joining Staff Council you can read more about us here.

2013-14 Staff Council Brochure